Some Elements Of A Highly Effective Cover Letter
You may be tempted to skip over your cover letter and focus solely on your resume, doing so would be a very big mistake.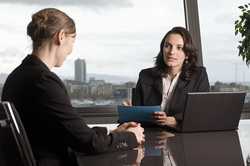 The truth is that hiring managers appreciate applicants who take time out to write a thoughtful, compelling cover letter when applying to jobs. Cover letters are particularly important in the nutrition field because they give dietitians the opportunity to discuss how passionate they feel about their careers.
Are you curious about how to write a cover letter that will get you noticed? The key to creating a powerful image is using professional cover letter samples to guide you. Whether you're entering the career world for the first time or reinventing yourself professionally, take some time to get to know all about the important features you need to include on your letters to potential employers as you hunt for the perfect job. Taking time to learn some helpful cover letter tips could help you get invited to more interviews and land your dream job.
Clarity
The last thing you want to do is write a cover letter that leaves a hiring manager confused. Your goal when constructing a letter is to clearly outline your objectives and qualifications. Be sure to let a hiring manager know exactly why you're applying for the position they are advertising. It is best to stay away from ambiguous phrases about utilizing your talents or contributing to a team. You should instead list specific goals you hope to achieve. In addition, you can list specific qualifications that make you an ideal fit for the position at hand.
Enthusiasm
Let your passion for your chosen career leap off the page when you write a cover letter. While you should always keep your words professional, you don't have to keep them dull. Go ahead and discuss how much you are looking forward to serving your potential new employer and their clients or customer base. Your cover letter is also a great place to list any special experience or training you have as proof that you are willing to go above and beyond what is required to be successful in your field.
Explanations
Do you have gaps in your work history? Are you trying to transition into a new career? You will need to explain any red flags on your resume that might make a hiring manager think twice about bringing you in for an interview. Addressing these issues in your cover letter will prepare the person looking over your resume to take your unique situation into consideration when comparing you to other applicants.
Professionalism
How you convey your image in a cover letter shows a hiring manager whether or not you're professional enough to handle the position that needs to be filled. The last thing you want to do is commit an etiquette blunder when typing up your letter. The good news is that you can use a cover letter sample to craft a flawless letter that is equal parts dynamic and professional. If you're unsure about what information should be included in your cover letter, you can use this website to browse professional cover letter examples that get people hired.